Contact Brook at:
info(at)magicbrook(dot)com
BOOKINGS
To book Brook as a soloist or with The Blue Stream for your next event please call:
510-315-1104
or email Brook at: info(at)magicbrook(dot)com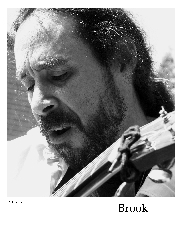 Photo by Oliver Grief
Brook is committed to community. He will gladly donate performances for causes that he considers worthy.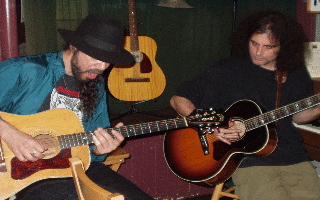 Brook (left) & Mokai, Bazaar Cafe, San Francisco, 3/17/04. Photo by Jeane Depolo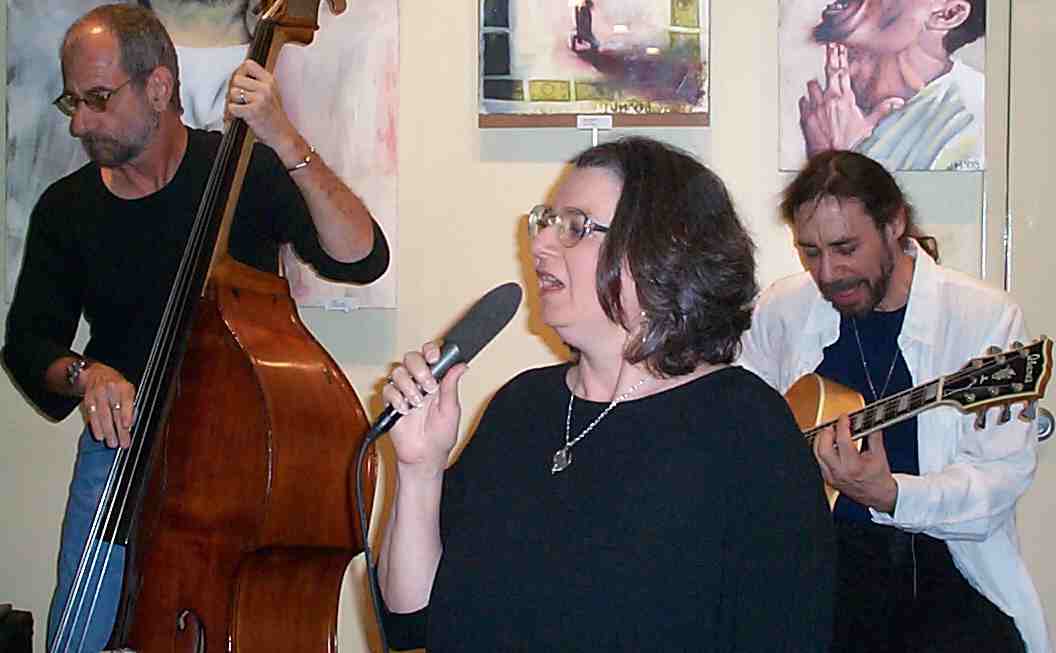 Brook (right) with DJ Hamouris (center) and Mark Patrella at the Nomad Cafe 3/12/04. Photo by The Nomad.