RECORDINGS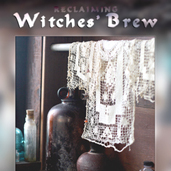 Witches' Brew, collection from Reclaiming
- Vocals, guitars, composition

Love Like a Stream, Brook
- Vocals, guitars, composition
Contact Melusine Records at:
Melusine(at)magicbrook(dot)com

The Great Blues Sea, Brook
- Vocals, guitars, bass, keyboards, composition
Contact Melusine Records at:
Melusine(at)magicbrook(dot)com

Moonrise, Moonrise
- Guitar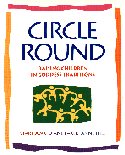 Circle Round, Anne Hill
- Guitar

Honky Tonk Communists, Honky Tonk Communists
- Guitars, mandolin

From Christopher To Castro, Doug Stevens and the Outband
- Guitar, composition

Second Chants, Reclaiming
- Co-producer, guitars, bass, vocal

Let It Begin Now, Reclaiming
- Co-producer, guitars, bass
Cat on a Fence, Jess Grant
- lead guitar, slide guitar

Original Folk, Collection, Pat Wynne
- Bass
-- Additional notes from Brook: I'm pretty sure that none of the recordings that I did with Cookie Vee under Bo's direction/production ever got released. During that time, I also recorded with Ray Valdez. But I'm not sure he used those takes? I don't have access to any of that material.
During my time in San Luis Obispo, I made a number of live or live in-the-studio recordings for KCSM, most notably: the Schoenfield-Jackson African Jazz Enemble, 2 guitars with Keith Johnson, Avanti, and my own jazz groups. I don't have any of that source material, and none of it was released beyond local air play, as far as I know.
Oh, and there still might be a news video of me playing with Chuck Berry at a boys school somewhere in SLO county? I'm not sure what station. During my one and only solo with Chuck - probably on the first tune, the news camera completely zeroed in on me. In the middle of the second chorus, Chuck walked up to the mike and said, "Can't let that guitar player steal my show." He started playing, and, like any good sideman, I stopped soloing and dropped in behind him. Funny stuff, because after the rehearsal, before the show, Chuck and I amiably traded blues licks for about 20-30 minutes: He's a great blues player, which you don't hear in his Rock 'n Roll show.
I'm probably forgetting some recording work somewhere along the line?